SANITATION AND HYGIENE ARE EVERYONE'S BUSINESS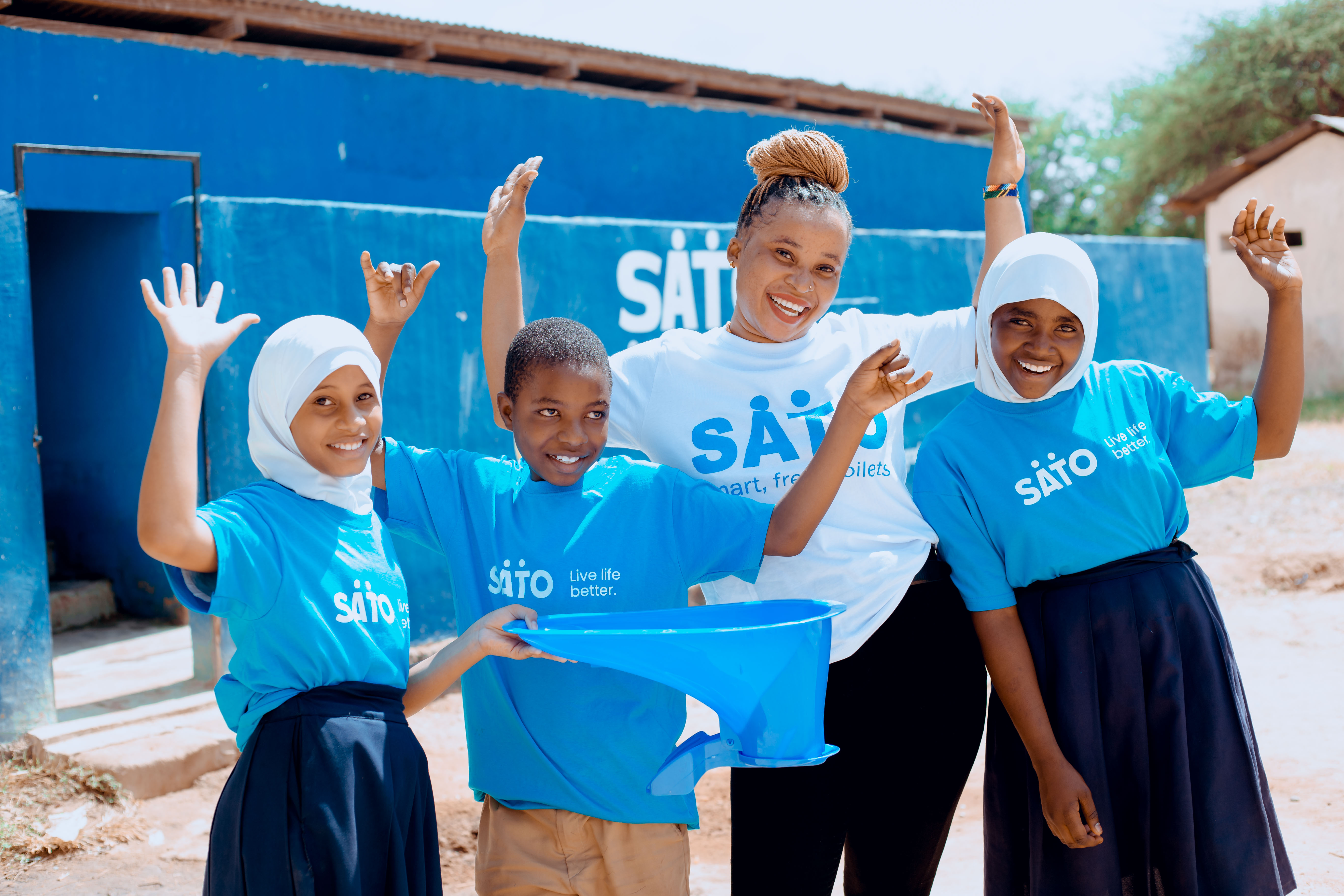 Join us now to create better lives everyday
Our diverse lineup of affordable and innovative sanitation and hygiene products makes SATO the supplier of choice for a variety of partners: retailers and distributors who want to expand their product offerings, NGOs and development agencies who want to include award-winning sanitation solutions in their programmes, and corporations who have bold ESG and SDG targets to meet.
Our sustainable business partnerships provide:
Profit with purpose – Our products deliver health, social, and economic value for communities.
Impact at scale – We have unmatched expertise in creating innovative sanitation and hygiene solutions that transform lives at global scale.
Return on Investment – $6.79 of value can be unlocked from every $1 invested in water, sanitation and hygiene.
ESG Opportunities – We're committed to supporting results aligned to your ESG strategies, and we seek partners to join us in achieving UN Sustainable Development Goal 6.2.
NGOs & Development Agencies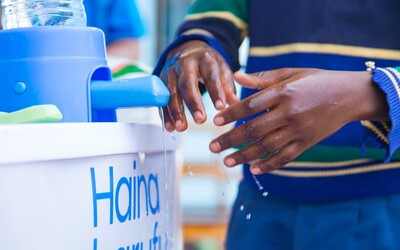 Harness Affordable Sanitation Solutions
Whether your company's ESG and SDG targets are focused on health, education, women's empowerment, or economic development, sanitation and hygiene play a key role…and SATO products provide a key solution.
Harness Affordable Sanitation Solutions We're experts in sanitation supply chain development and are the supplier of choice to leading NGOs and development agencies. Include our affordable products in your projects to achieve sustainable impact.
Adding SATO to your product portfolio will help you grow your business and accelerate access to improved sanitation and hygiene in your community.
How large is the sanitation market?
2 billion people lack access to basic sanitation facilities (JMP for 2017, washdata.org), particularly in rural communities and in the regions of central and southern Asia (e.g., India) and in sub-Saharan Africa.
Which countries are SATO's main markets? Are you focused on growing in specific countries?
SATO is focused on South and SE Asia, as well as sub-Saharan Africa, based on the need for increased access to basic sanitation in these regions.
Bangladesh is SATO's first and largest market, accounting for nearly 50% of all volume sales. Africa, as a region, is our next largest market (notably Uganda, Kenya, Tanzania, and Ethiopia), followed by India.
For the near-term, we expect growth in SE Asia, where we have initiated pilots in the Philippines and Indonesia, and in adjacent markets to Bangladesh.
Sustainable growth for SATO is expected in two ways: 1) Offering an expanded range of our products in our existing core markets, particularly in Bangladesh (expanding from one product to multiple), and in Africa. 2) Leveraging our current manufacturing partners to serve a greater footprint in each region (particularly Africa) and to export to new markets.
Where do you manufacture SATO products? How many manufacturers do work with?
Since 2019, SATO partners with manufacturers in each of these five core markets under a license model: Bangladesh, East Africa (Kenya, Tanzania, Uganda), and West Africa (Nigeria). In India, we have two contract manufacturing partnerships to serve the region
How do SATO products help accelerate access to improved sanitation and hygiene?
Our products use less water than their traditional counterparts. Using just 1.5L of water per flush and 100ml per handwash – we ensure communities continue to see the health, social and economic benefits of improved sanitation and hygiene.
Why is access to improved sanitation and hygiene important?
Sanitation and hygiene is a global issue. According to The World Health Organization (WHO), 1.7 billion people still do not have basic sanitation services. Poor sanitation impacts health, adding to social, and economic pressures for vulnerable and disadvantaged people around the world.
Why is it important to act now in the fight for sanitation and hygiene for all?
With water demand set to increase by 55% over the next 30 years, 3.2 billion people are expected to be affected. All stakeholders from governments and NGOs to private businesses must come together to accelerate access to sanitation and hygiene for all.
How can nonprofits and NGOs gain access to SATO products?
We invite nonprofits, NGOs, and development agencies to contact us to explore product availability and fit for projects and programmes. Our products are commercially available throughout Africa and Southeast Asia, so please reach out to explore how we can work together toward our common goals.
Where can I install SATO?
SATO toilets are suitable for use with direct and offset pit installations, septic tanks, plumbed connections, and other water-based containment systems.
Can I retrofit SATO to an existing pit latrine (for renovation)?
Yes, SATO toilets can be utilised in new construction or retrofit into existing latrines to provide an easy, inexpensive upgrade.
Contact us by phone, email, or the form opposite
If you are based in India, please call us toll-free, Monday to Friday between 9am-6pm, on +1800 202 1626
If you are based in Africa, please call us toll-free, Monday to Friday between 9am-6pm or Saturday between 9am-1pm, on +254 800 722 233
Or get in touch using the form and we will contact you as soon as possible.